Director/ScreenwriterChihiro Ikeda
池田 千尋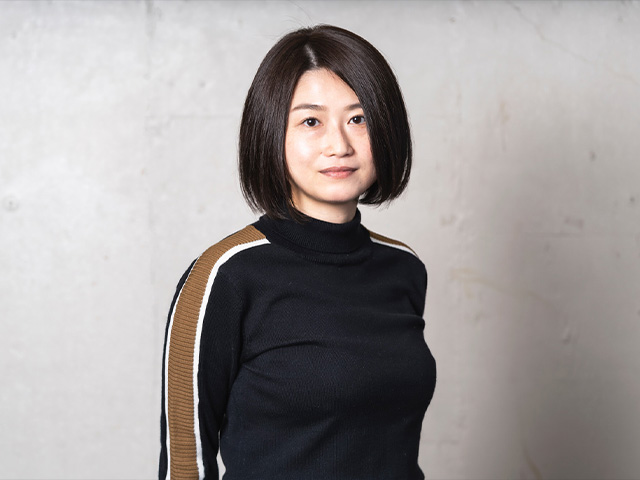 Chihiro Ikeda was born in Hokkaido in 1980 and raised in Shizuoka. She started making independent films in high school, and graduated from Waseda University's First Literature Department. "Hole of Murderer" (2002), her graduation work for The Film School of Tokyo, was officially presented in the Cinefondation section of the 2003 Cannes Film Festival. After serving as an assistant director for several productions, she completed the Directing Course of the Department of Film Production at the Graduate School of Film and New Media, Tokyo University of the Arts in 2007.
Her major theatrical films include "Tokyo Rendezvous" (2008), "His Girlfriend" (2015), "Tokyo Life" (2015), and "Startup Girls" (2019).
Her latest short film is "Toozakatte Kieteikumono" (starring Hana Matsuoka), one of the 48 films produced for the "HKT48 x 48 Film Directors" project.
She directed drama series including NOTTV "Cherry Blossoms" (2016), NHKBS Premium Drama "Princess Maison" (2016), Fuji TV "Love Love Alien 2", Television Osaka "Madoromi Barmaid" (2019), Tokai Television "B-Men Joshi" (2020), and a spin-off special version of TV Tokyo x Netflix "Re:Mind" (starring Keyakizaka46).
She also directed MVs including Nogizaka46's 14th single coupling song "Futougou", Kamishiraishi Mone's first original album songs "Kokuhaku" and "Storyboard", and Space Shower TV's Station ID "Atashi, hon to tabi suru " starring Nogizaka46's Minami Hoshino (original concept by Shunji Iwai).
As a writer, she co-wrote the script of "Creepy" (2016) with the director Kiyoshi Kurosawa.
Also, every year since 2012, she holds "Eiga wo tsukurou! (Let's make films!)", a film-making workshop for elementary & junior high school kids in her hometown, Fukuroi City, Shizuoka Prefecture.
IKEDA CHIHIRO OFFICIAL SITE
https://tihikero.amebaownd.com/